With the release of Streamlabs OBS for Mac, a common support request is "Why can't I capture desktop audio?" Unlike Windows, macOS does not have any system-level audio routing. This means that individual apps can't access audio signal from other apps out of the box. However, there are multiple software solutions out there that accomplish this.
As of macOS 10.15 Catalina, there are two options:
Loopback by Rogue Amoeba
iShowU by shinywhitebox
This guide is going to cover how to install and use iShowU Audio Capture utility, as it's a free option that will work best for the majority of users.
---
Step 1
Download and Install iShowU Audio Capture
Click this link to download and install the iShowU Audio Capture utility for macOS Catalina. Be sure to follow the steps in this guide *exactly* as otherwise the software won't work.
1. Download iShowU Audio Capture utility
2. Install by double clicking the the downloaded `.dmg` file, then double clicking the `.pkg` file inside the disk image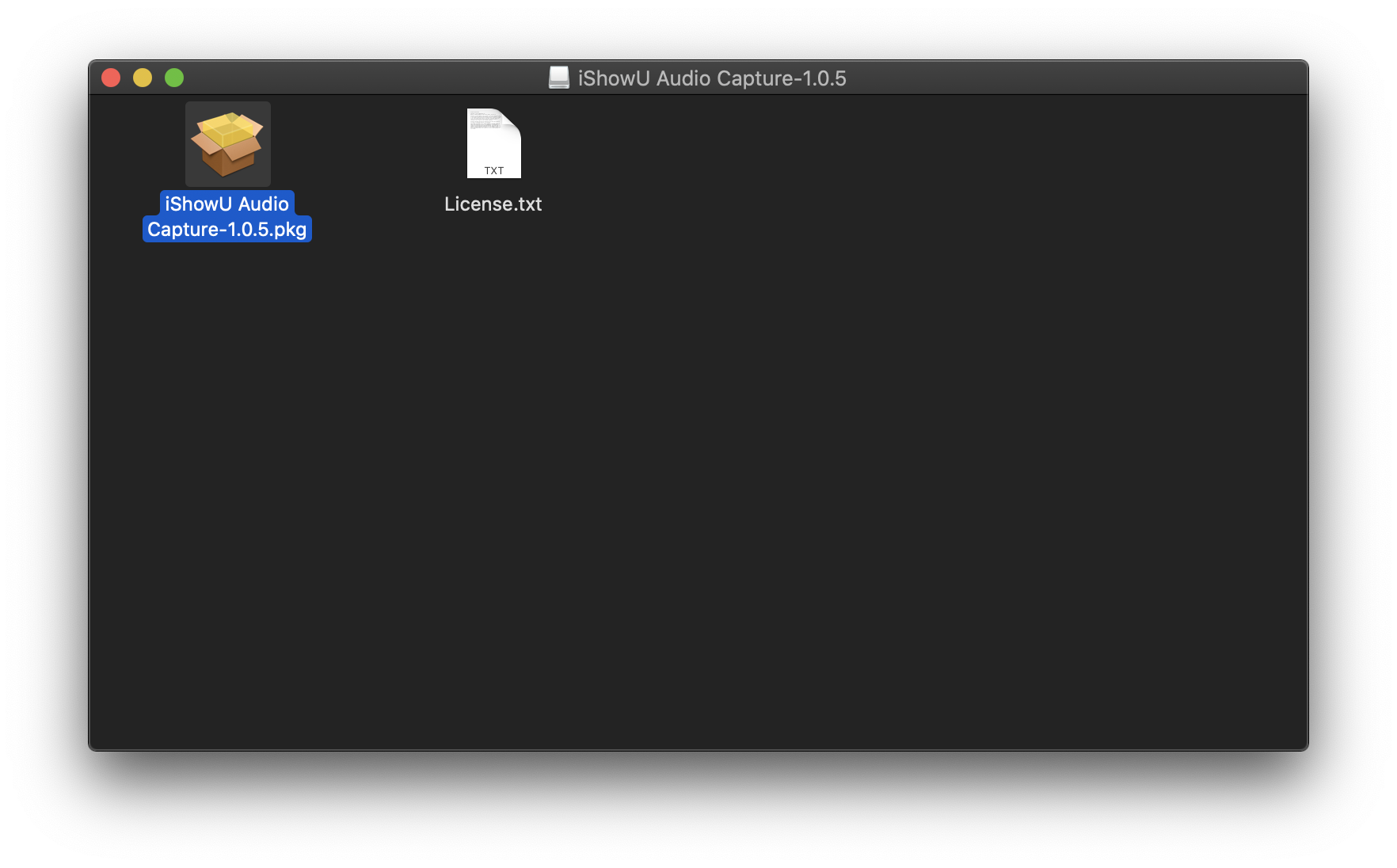 3. Continue through the installation, providing your password when prompted.
4. During the installation, you should get a prompt that says "System Extension Blocked" with a button to Open Security Preferences. Click that button.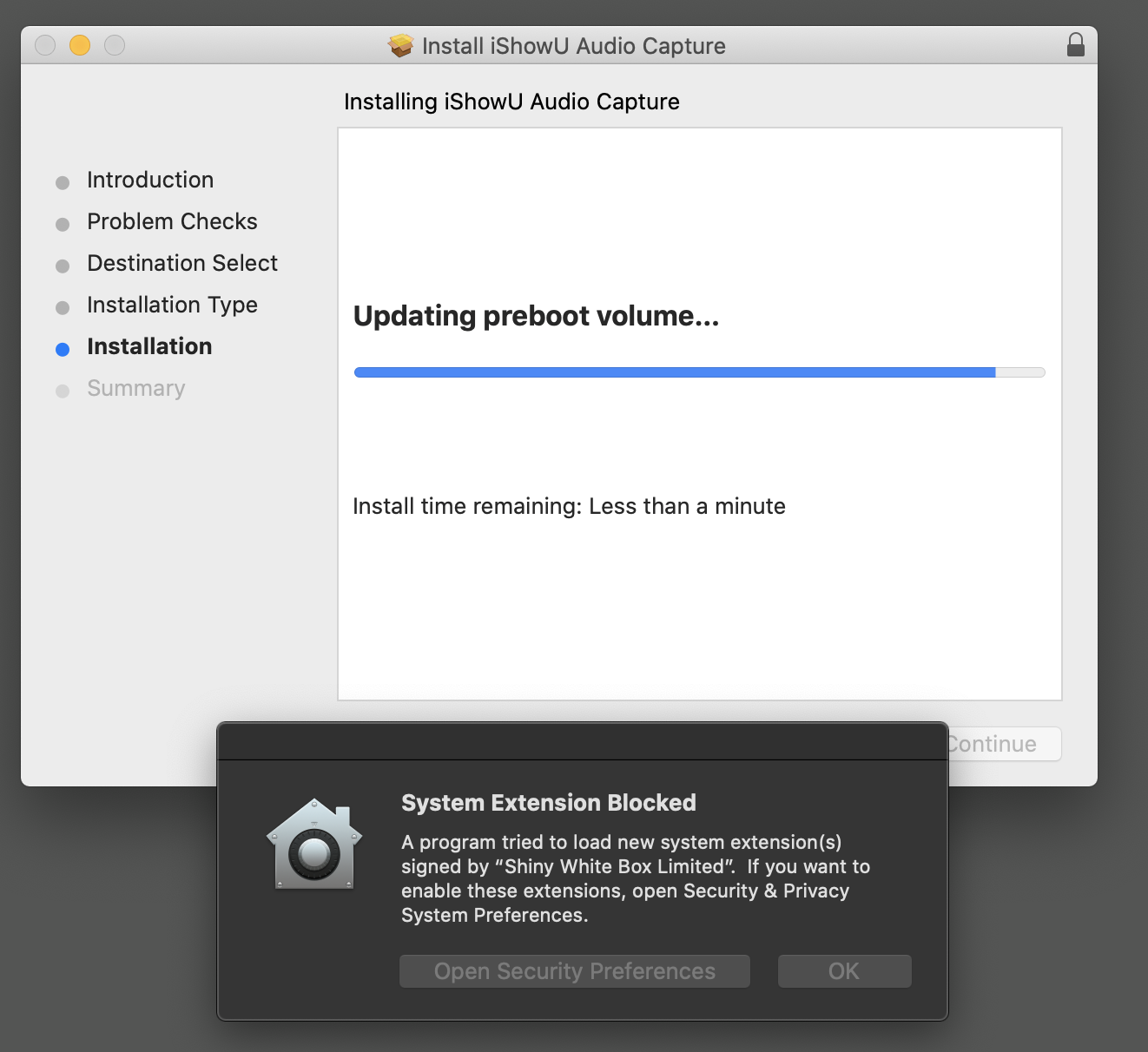 If you do not see this prompt, you still need to follow the next step. So navigate to System Preferences > Security & Privacy > General and continue to Step 5.
5. In the General tab of the Security & Privacy preferences, at the bottom of the window, you should see a message saying "Some system software was blocked from loading." and an Allow button.
6. Click the lock in the bottom left corner of the window to "unlock" and enter your password.
7. Click Allow (depending on whether you went here manually or via the installer prompt, you may have to Allow more than once)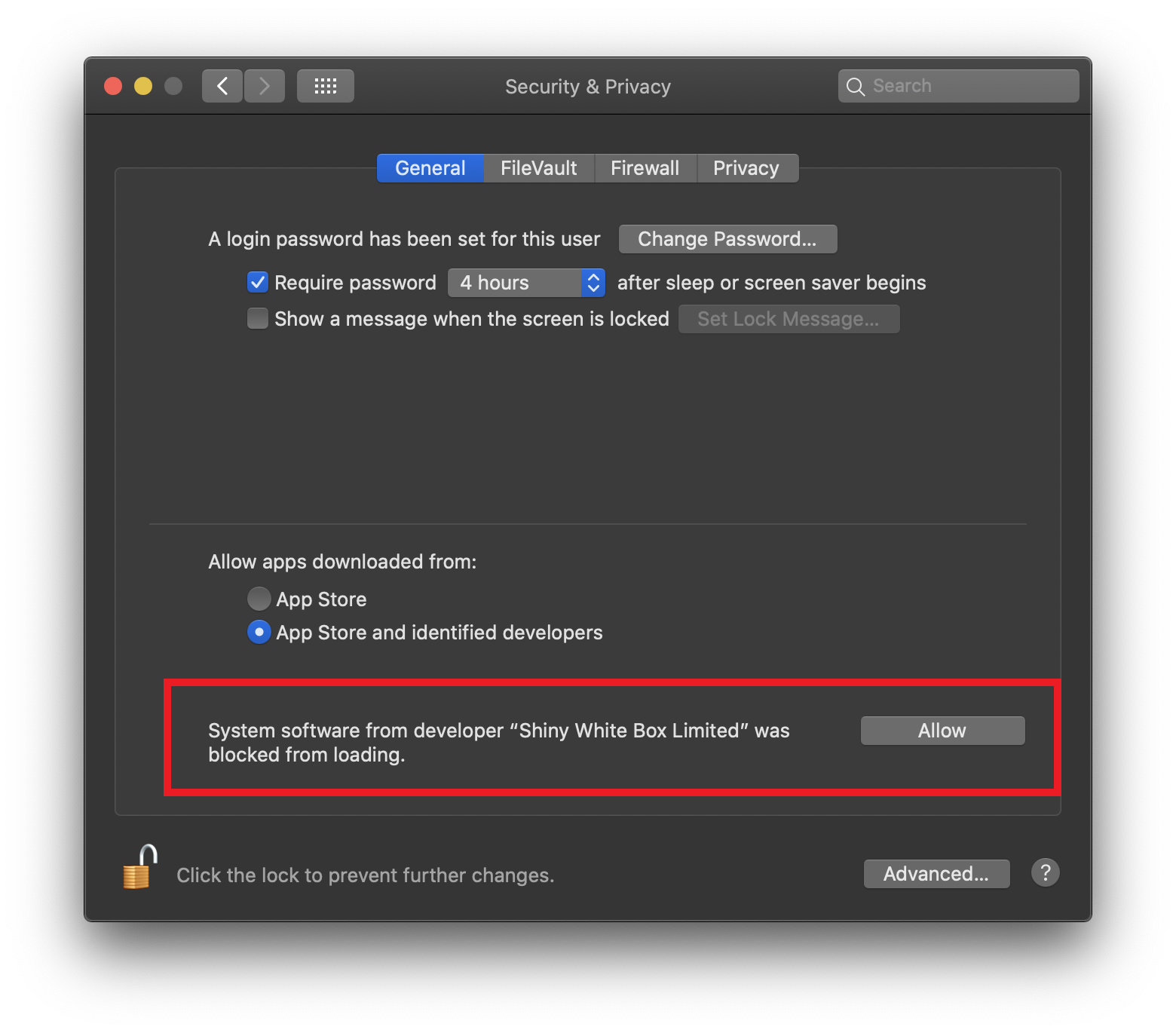 8. You might be prompted to restart after allowing the software to load. DO NOT RESTART YET. Return to the iShowU installer first.
9. Let the installer finish it's business, at which point it'll prompt you to restart. Do this now, it is required and the utility will not work until you restart.
10. Once restarted, confirm it's installed and working correctly by going to System Preferences > Sound and on the Output tab iShowU Audio Capture should be listed as an option. DON'T select it yet. We're not done.
Step 2
Setting up a "Multi-Output" Virtual Device
Your Mac comes preinstalled with a utility called "Audio MIDI Setup". This is commonly used for routing audio in professional music production, but for our use case it's going to do something pretty simple. Open it by either finding it in your Apps folder or searching for it via Spotlight (CMD+Space).
1. Once open, click the + button in the bottom left corner and select "Create Multi-Output Device"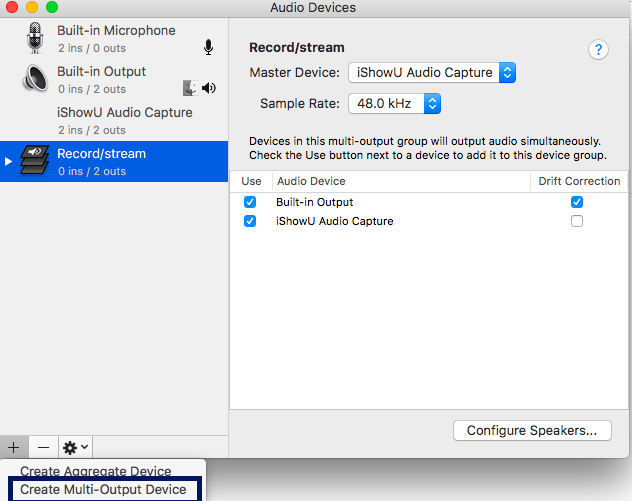 2. Check the Use boxes for both your desired output device (whether it's built-in, headphones, etc) and the iShowU Audio Capture
3. Make sure the box under Drift Correction is *only* checked for your desired hardware output and not the iShowU Audio Capture. Drift Correction will make sure that there's no lag / desync between these outputs / audio signals.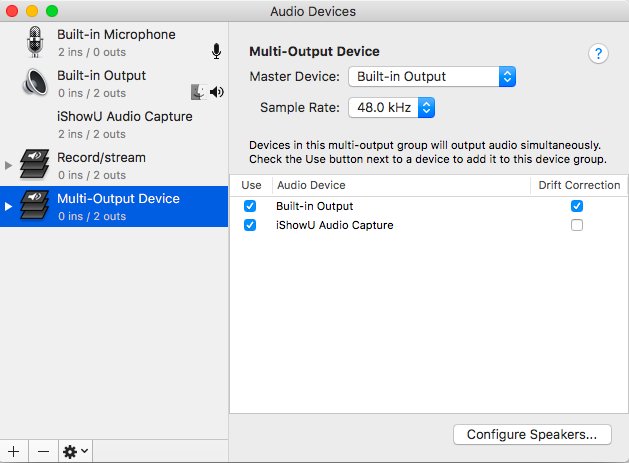 4. Now, go to the Sound system preferences page and choose this new Multi-Output Device as your default device for sound output.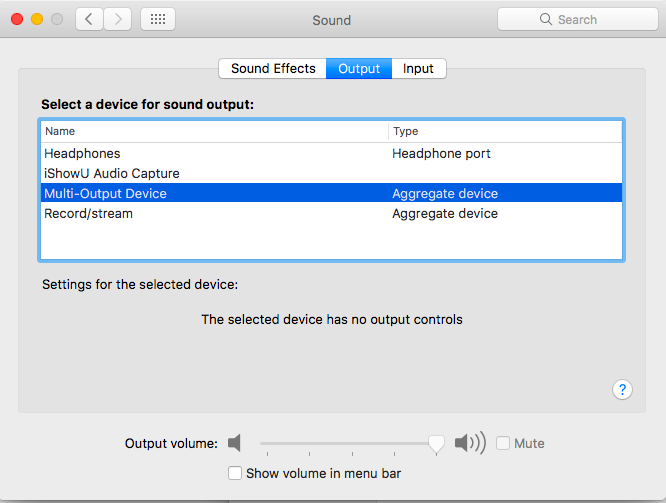 Voila! All of your desktop audio (sound from browsers, games, music, etc) will now be routed both to your desired hardware output as well as this virtual iShowU Audio Capture device. Simply select the iShowU Audio Capture as one of your Mic/Aux devices and it'll capture everything you hear on your Mac.