Whether you are hosting a charity stream, unboxing a new product, or providing a tutorial or guide, streaming on YouTube Live allows creators to interact with their viewers in real-time and take community engagement to the next level.
If you want to take full advantage of the opportunities live streaming on YouTube has to offer, there are a few things you need to be aware of. This article will show you everything you need to know to take your stream on YouTube to the next level. 
Note: Before you can start live streaming on YouTube, you must verify your account for live streaming. If this is your first time streaming to YouTube, this is a crucial step. Please don't forget to do it. It's a one-click action, but it's a requirement YouTube has set for new accounts. It takes 24 hours to be verified, so plan ahead.
Ways to Stream to YouTube
When it comes to streaming on YouTube, there are three ways to do it.
Using Streaming Software

Using a Mobile Broadcasting App

Directly From YouTube
How to Live Stream to YouTube Using Streaming Software
By far, the best way to live stream to YouTube is by using streaming software like Streamlabs Desktop or a desktop service like Melon's live streaming app.
Both of these streaming services are integrated directly with YouTube. That means you can go live to YouTube from these products without having to enter a stream key. You can also enter the title and description of your stream from the software, choose which category you want to stream to, and much more.
Not to mention, by using Streamlabs Desktop, you get access to widgets that can help you monetize your stream and make it even more interactive with your viewers.
To start live streaming to YouTube using Streamlabs Desktop, perform the following steps:
Step 1: Download Streamlabs Desktop.
Step 2: Connect Your Account and sign in with your YouTube credentials.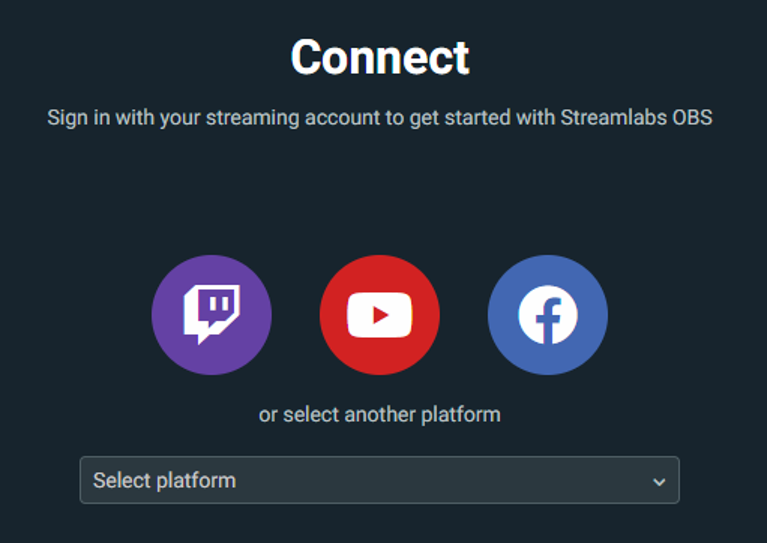 Step 3: After logging in, you can choose to import your settings if you already have your stream set up on other streaming software like OBS Studio or Xsplit. If you're not importing settings, click on "Start Fresh."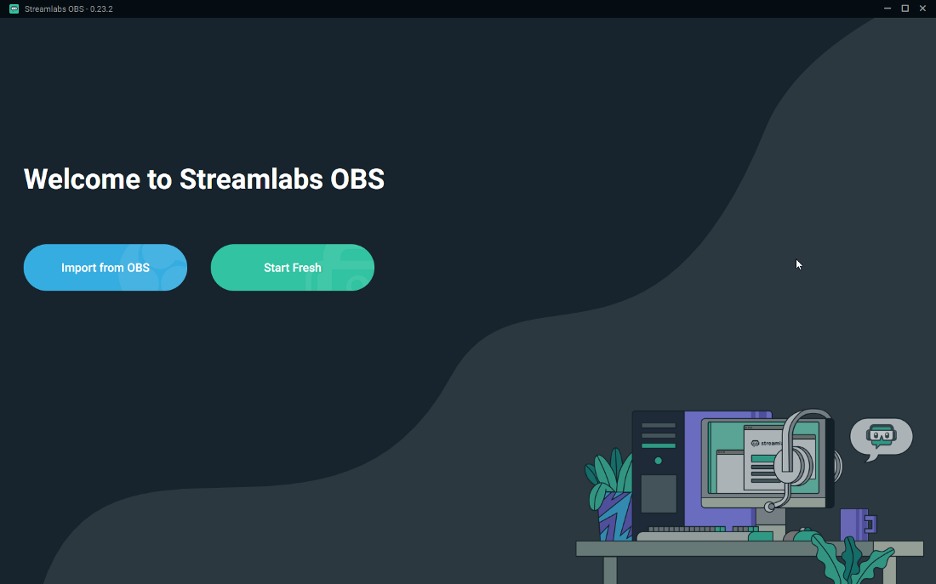 Step 4: Add Your Microphone and Webcam. If you already have a webcam and a microphone connected to your computer, Streamlabs Desktop will automatically detect it here. Pick the devices you'd like to use, or you can change these devices later on.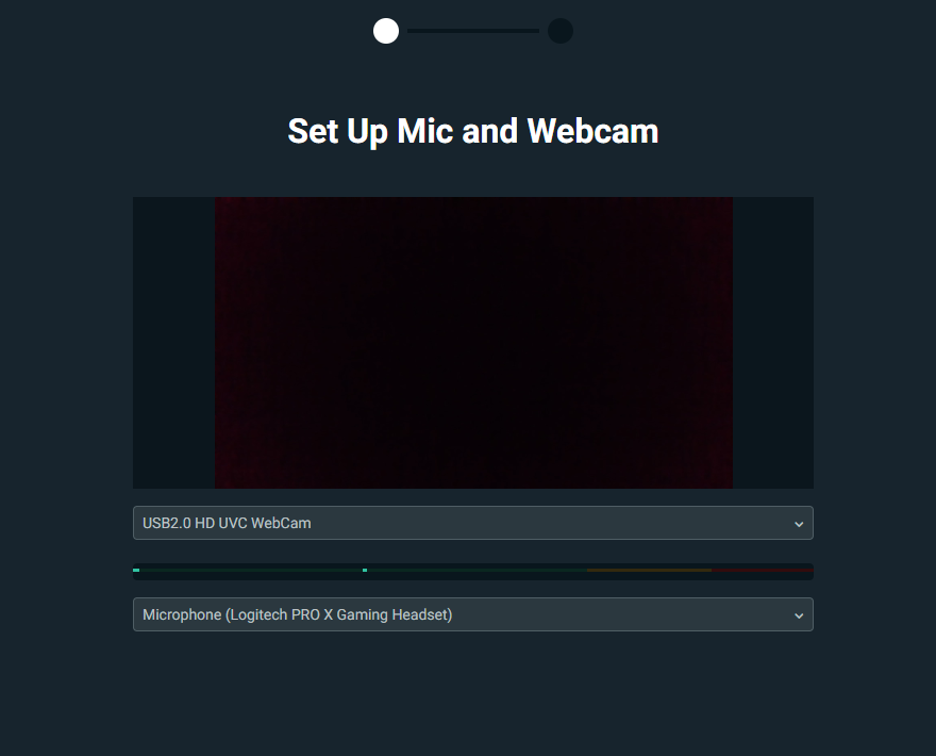 Step 5: Add a theme. There are over 250 free themes and many premium themes made by top designers in the industry. Theme overlay packages make your stream stand out and add a professional-looking touch.
Most themes will come with a stream starting soon, a live scene, a be right back scene, and a stream ending scene. Your stream now looks polished with one click!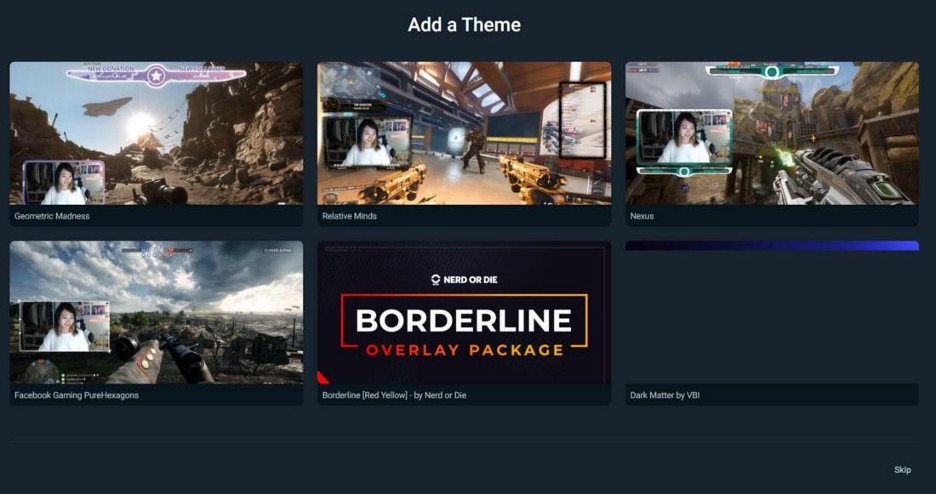 Step 6: Click "Go Live" and input your stream information. You can customize the title and description of your stream on this page, pick the category you want to stream to, upload a custom thumbnail, and even share your stream on Twitter.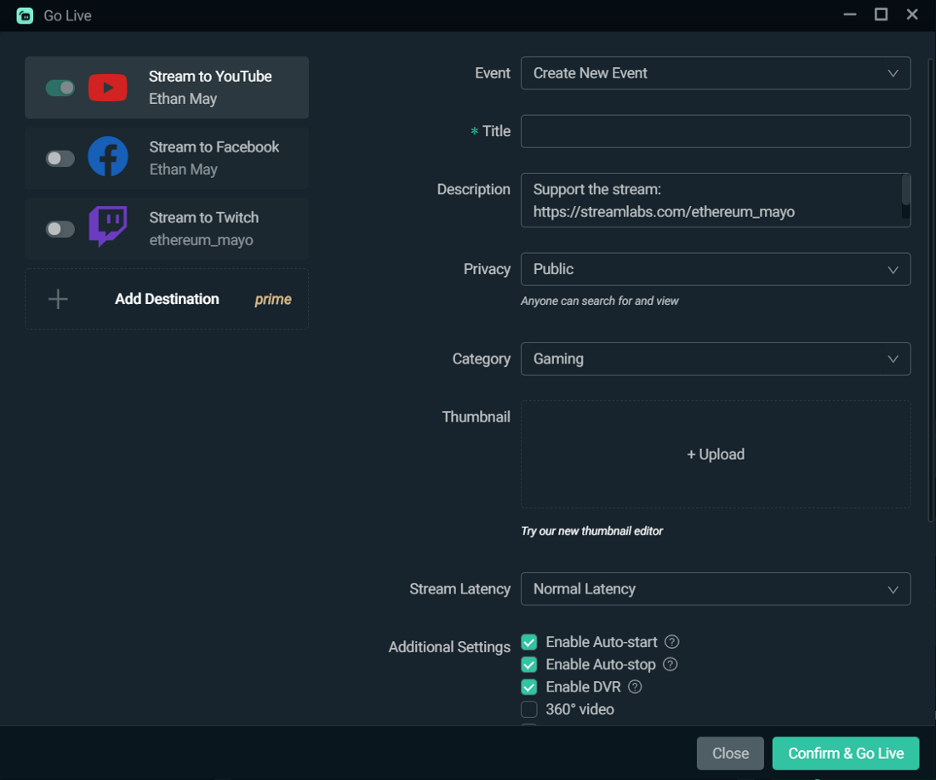 Now click "Confirm & Go Live," and you'll be streaming on YouTube!
How to Stream to YouTube from Mobile
If you've upgraded your smartphone in the last five years, you should have all the tools you need to live stream from a phone. Mobile live streaming allows everyone to broadcast whenever and wherever they want easily. Their live streams can be widely accessed around the globe and across multiple time zones.
You can either go live directly from your phone or using a broadcasting app like Streamlabs Mobile App to access additional features. 
We've already written an in-depth guide on how to live stream to YouTube from your phone, so be sure to check out the full article right here.
To summarize the steps here:
Download Streamlabs for your mobile device. The Streamlabs Mobile App is available for Android here and iOS here.

Open the app and log in with your credentials.

Select if you plan on streaming IRL or content on your screen.

Customize your stream using the Editor Mode.

When you are ready to start broadcasting to YouTube, click on the Go Live button.
Download Streamlabs for your mobile device. The Streamlabs Mobile App is available for Android here and iOS here.
How to Stream Directly from YouTube
Step 1: Go to Youtube.com and log in to your account
Step 2: Click the camera icon in the top toolbar and select 'Go Live.'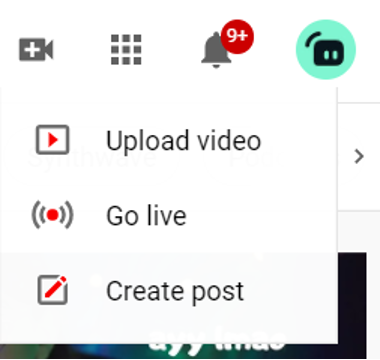 Step 3: Choose whether you want to start a stream "Now" or "Later."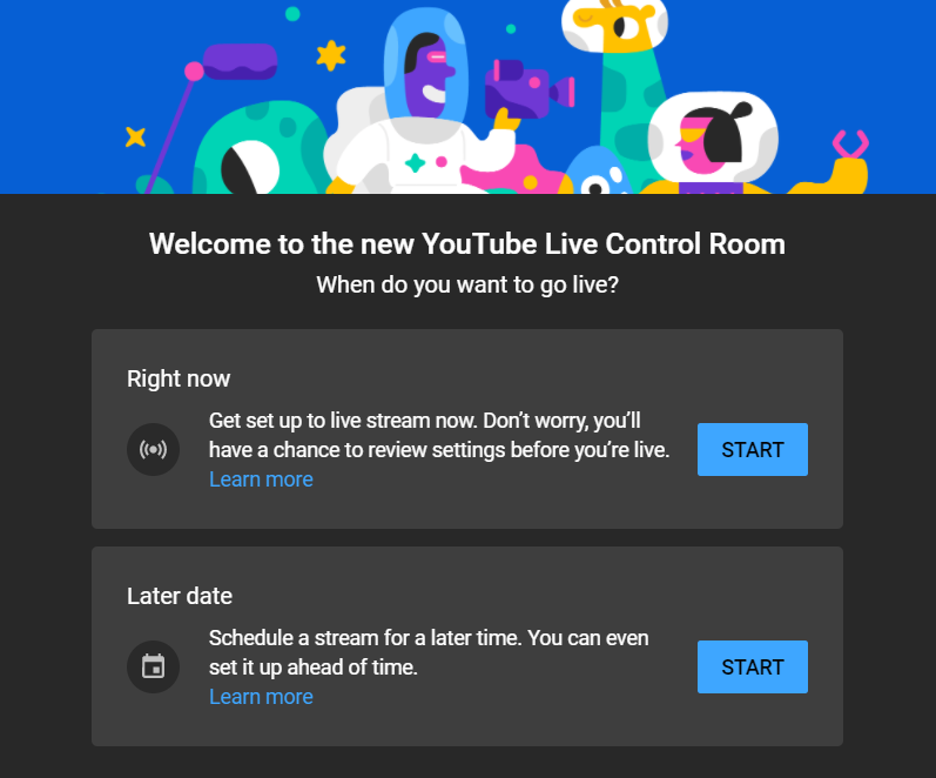 Step 4: To live stream directly from YouTube, select the 'Built-in Webcam' option.
Step 5: Enter your title and description and set your preferred privacy settings for your YouTube live stream.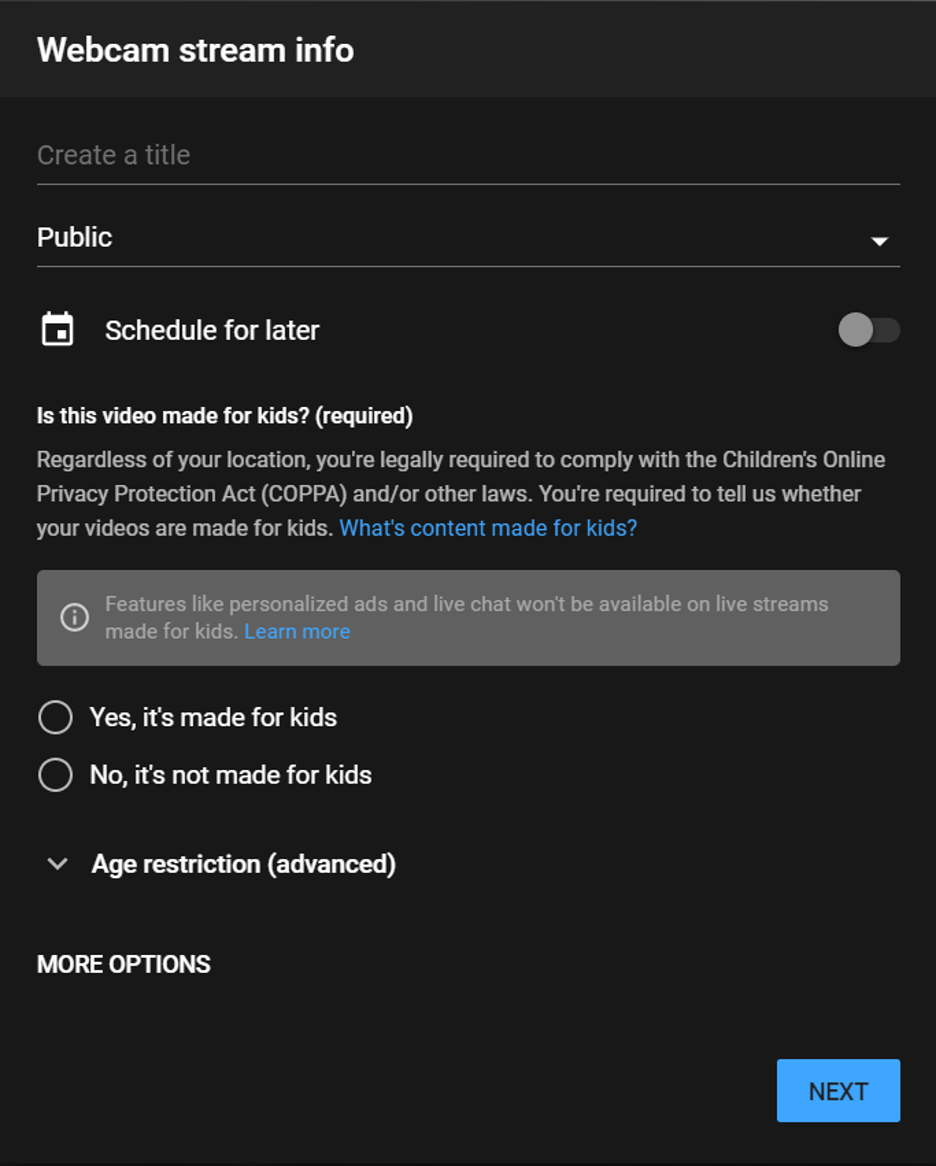 Step 6: Click "Next" — YouTube will automatically use your webcam to take a photo for a thumbnail, or you have the option to upload your own. 
Step 7: Click "Go Live."
Step 8: When you're done, click "End Broadcast" at the bottom of the screen.
Those are the basic steps to start live streaming on YouTube but there are a ton of features and tools you can play around with when you use Streamlabs Desktop.
We recommend reading, How to Add Live Stream Alerts on YouTube, to learn how to create custom alerts when you receive new members, tips, or subscribers. 
About Streamlabs
Founded on the belief that we want to help creators make a living do what they love, Streamlabs provides a robust suite of features to help creators better engage with their fans, grow audiences, and improve monetization. Building on this mission, Streamlabs is expanding its product with 1) Melon, our browser-based streaming studio, 2) Willow, an all-in-one bio link tool, 3) Oslo, a video review and collaboration tool, and 4) Lucra, a live streaming platform for ticketed events.
Read More