Why should I become a PRO user?
Once you go PRO you will gain access to Pro effects and gifs.
You'll get to pick and customize an effect that will show up on your name in your alert.

How much does it cost?
A PRO membership costs $5.99/month.

What did I agree to?
You must enable Pro gifs or effects, and confirm your purchase where you agree to pay a monthly fee of $5.99/month to use Pro effects.

1: Disabled by default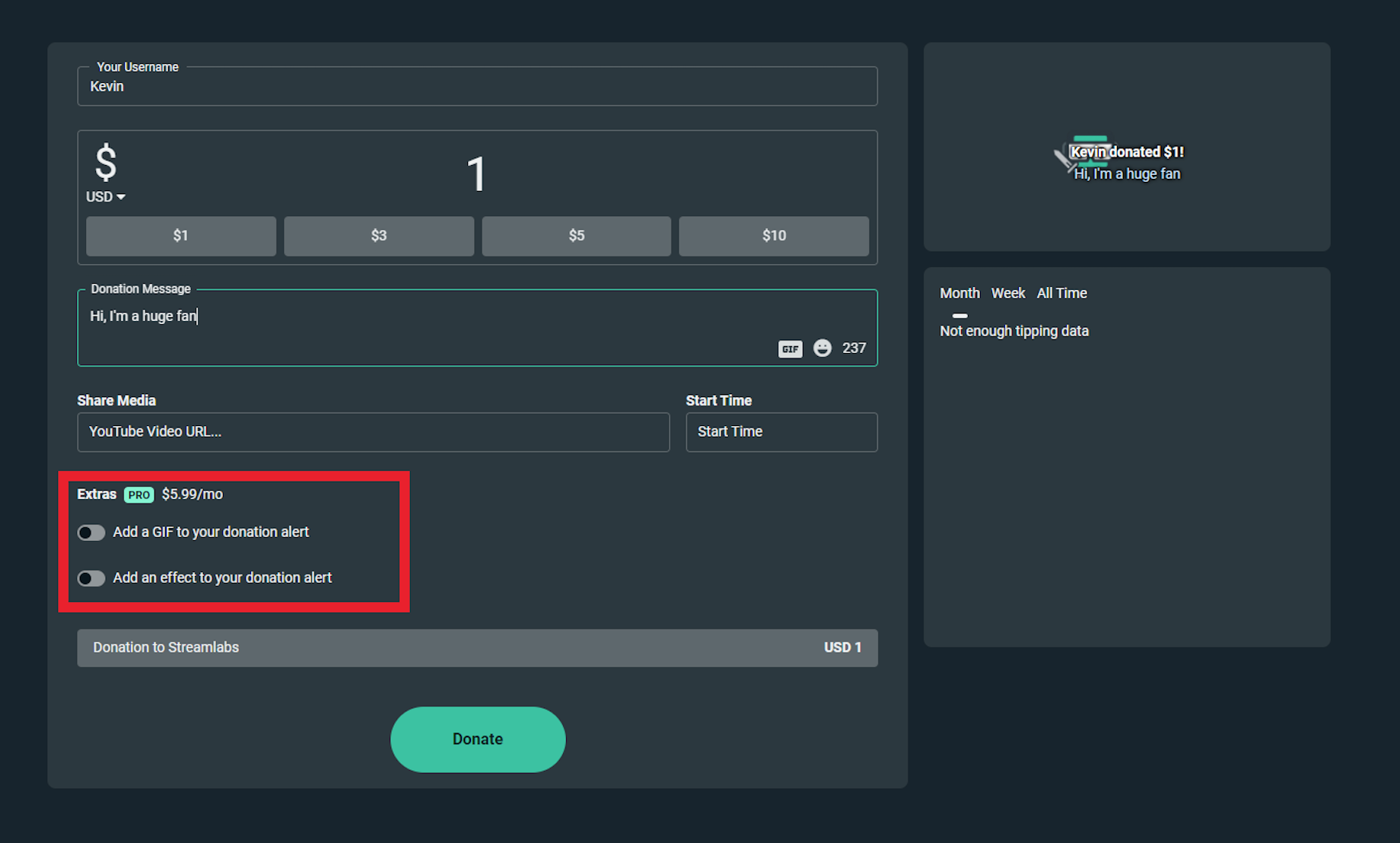 2: Enabled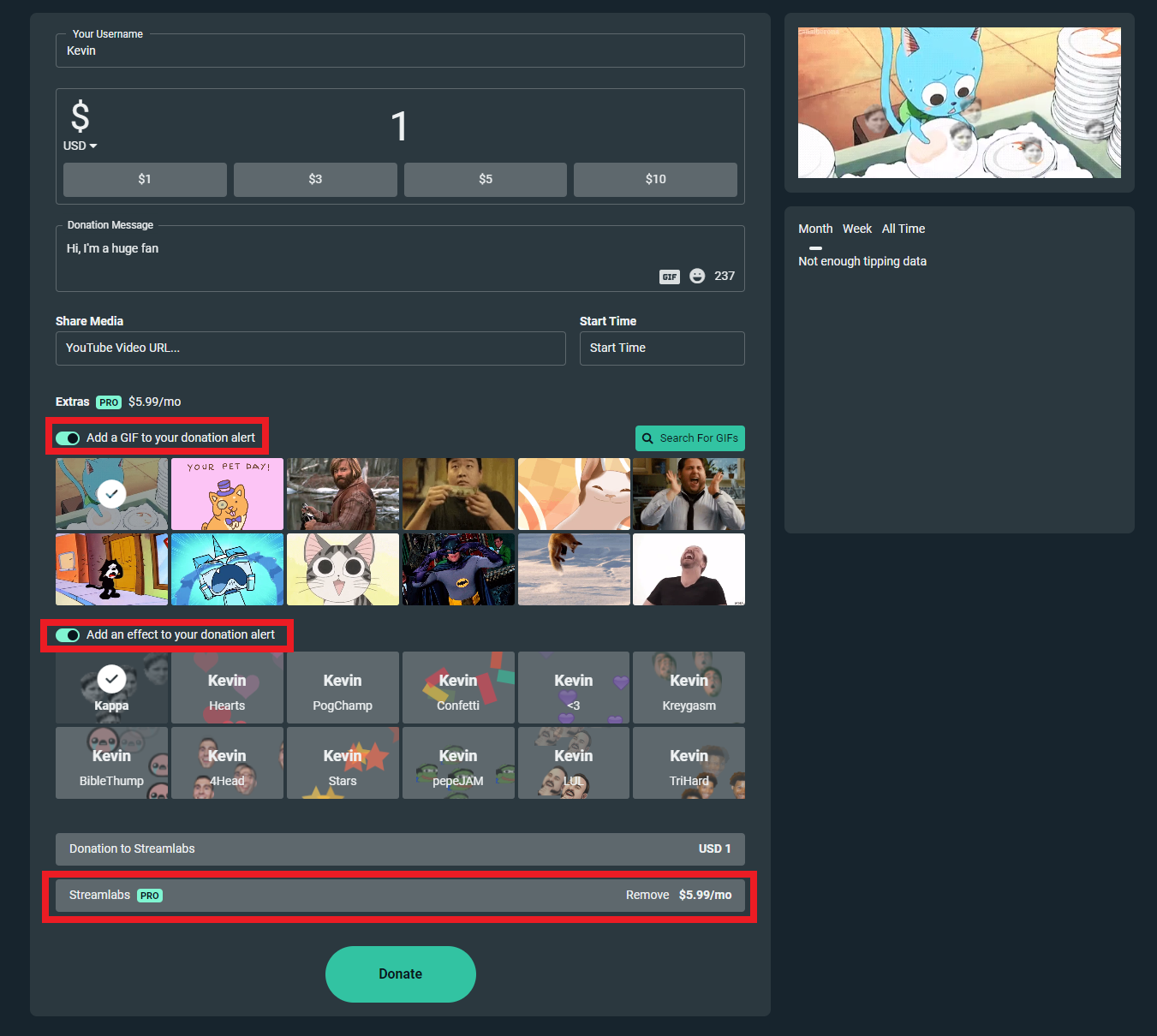 3: Confirmation screen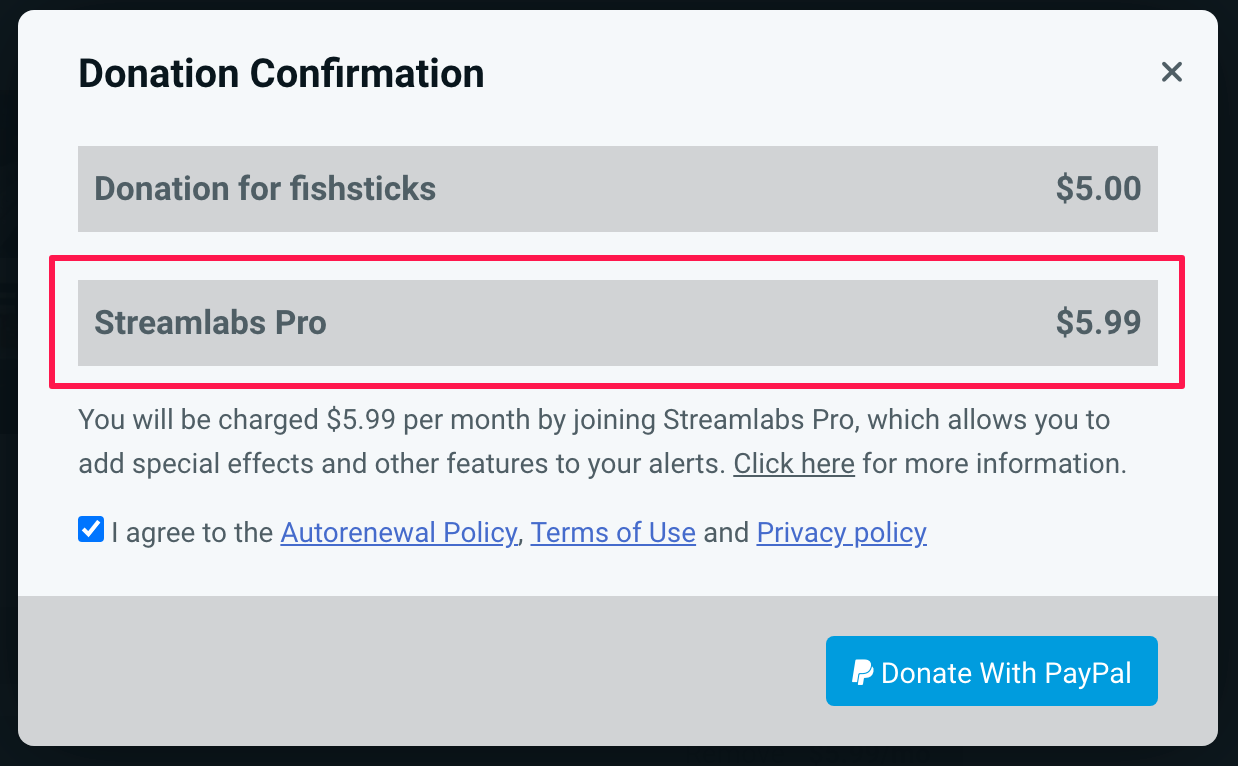 How can I cancel my subscription?
You can manage your subscription from the top right dropdown of the dashboard when signed in with a Pro account:
Simply click the top right dropdown, then click "Memberships"
You will be brought to a page where you can manage your Pro subscription, and if you're within 72 hours you will receive an automatic refund. 
You can also manage your subscription from the top dropdown of any tip page:
While on a tip page, you can login & click on the top right dropdown, then click "Pro Settings"


Then simply click on "here" to cancel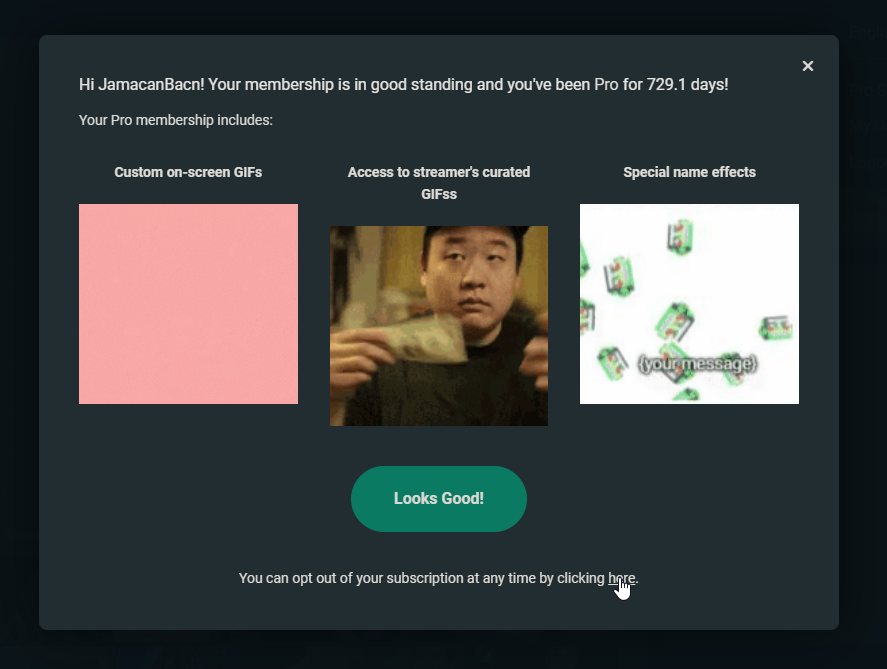 Here is an example of a tipping page: https://streamlabs.com/fishsticks

If you don't see a subscription on this page while logged in and you believe you're subscribed, please submit a payment/subscription ticket and our team will process your request. 
Can I get a refund?
We offer a 30-day money back guarantee, no questions asked.
If you cancel within the first 72 hours your payment will be automatically refunded to the payment method charged. **Most refunds can take 3-7 business days to show up in your account.
If the 72 hour window for an automatic refund has passed and you still desire a refund; Simply submit a ticket HERE and our support team will be more than happy to help you out. 
This applies to Streamlabs PRO viewer subscriptions, billed at $5.99 monthly. For more information on our Ultra refund policy, click here.