Why should I become a PRO user?
Once you go PRO you will gain access to an exclusive feature we're calling Name Effects. You'll get to pick and customize an effect that will show up on your name in every follow, tip, sub, and resub alert you're in.

How much does it cost?
A PRO membership costs $2/month(billed annually at $24).
What can I use to pay for PRO?
You can use either PayPal or Credit Card to checkout.Whichever method you choose is the method that will be deducted from each month. If you want to change it at a later point you can resubscribe with a separate card.
Wait, so what do I have to lose?
That's a good question, we're not sure. We're hoping that you'll enjoy your pro features and stick around.
What is the money used for?
Our service is 100% free for broadcasters, so we need some help to continue supporting the broadcasters you love.
I subscribed when PRO was $4.99/mo. What will happen to my subscription?
Previous PRO users will keep the same $5/month plan.You will continue getting charged based on the terms of your original subscription.
If you'd like to move to the new subscription (hey, it is cheaper at $2/mo), you can cancel your old subscription and then resubscribe for the new low price.
We are unable to charge existing pro users the new price without creating a new subscription.
What did I agree to?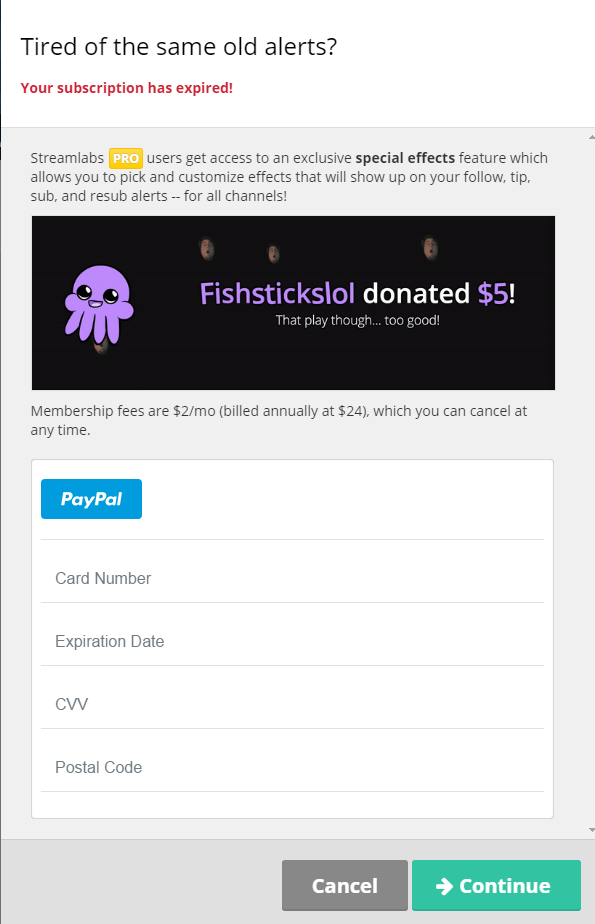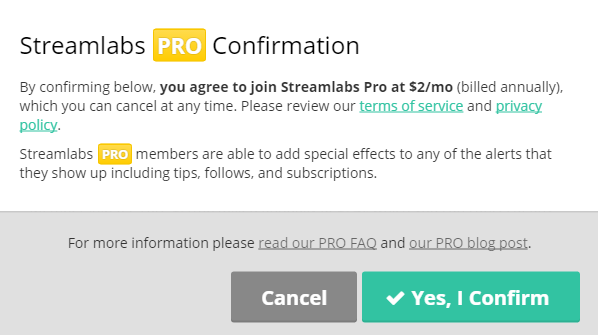 How can I cancel my subscription?
While on a tip page you can hover over your name in the top right and click on "My Pro Subscription". Then simply click "Cancel & Refund Subscription". If you cancel within 72 hours of subscription, you'll be refunded automatically. Here is an example of a tipping page: https://twitch.streamlabs.com/fishstickslol
If your subscription exceeds 72 hours then please scroll down and submit a ticket. Select the Category "Refund".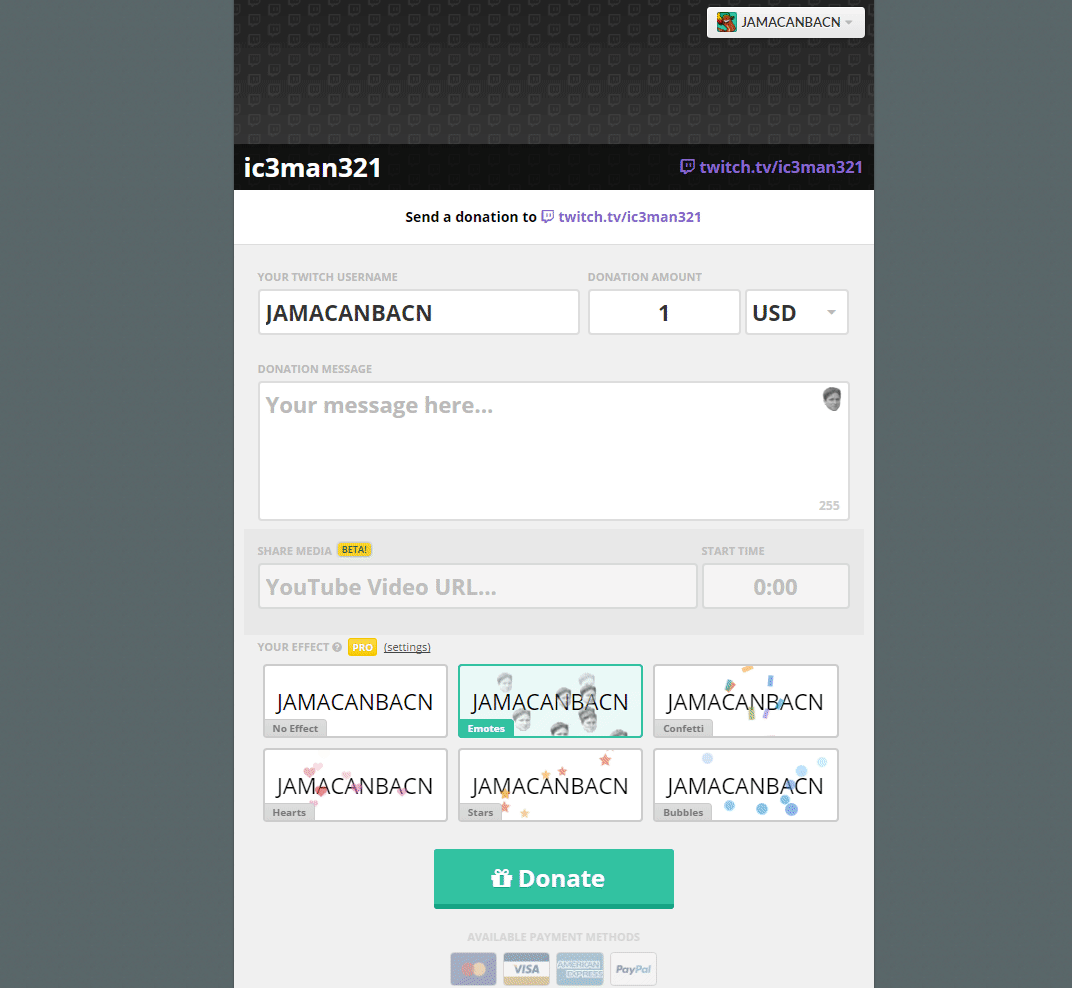 Can I get a refund?
ABSOLUTELY! We offer 30-day money back guarantee.
If you cancel within the first 72 hours then the money will be auto returned by PayPal. Most refunds can take 3-4 days to return to your account.
Please submit a ticket HERE and support will try to get back to you as quickly as they can.