Media sharing (BETA) just released on March 23, 2016.
YouTube Tutorial:
You can locate it in your Alert Box Widget page.  All you have to do is enable it to add it to your stream and change whatever setting you want to.
You can change the minimum amount people have to donate to play the song and then how much each second costs to play the media.  You can also set the amount of time a single media can be played. 
Where can your viewers go to donate to play a song?
It can be found on your donation page.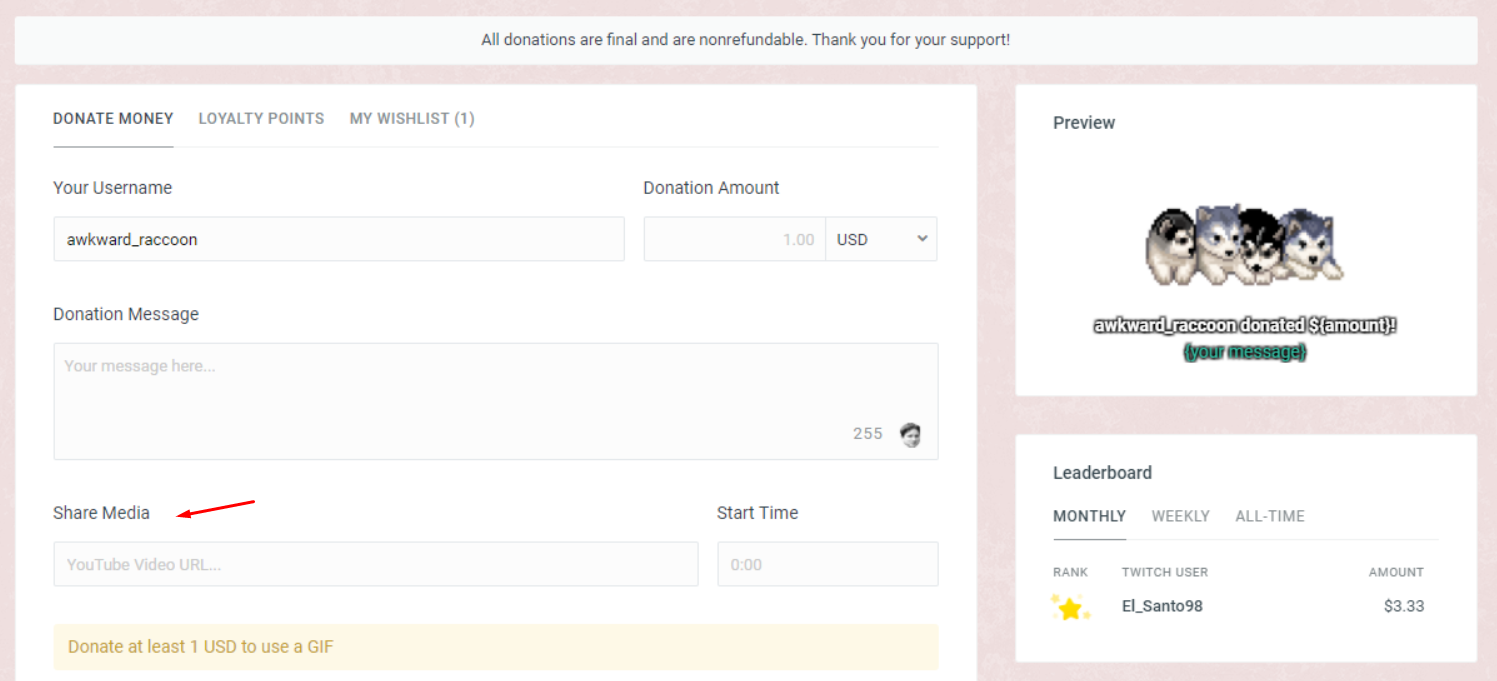 Questions?  Please submit a ticket or visit our Twitter.