Outriders is here! As with any new game that comes out, there are often some performance issues. This can be even noticeable when trying to stream and play at the same time.

Luckily here at Streamlabs we did some testing and came up with a few settings we recommend that you apply to get the most out of your streaming and gaming experience.

Steam Settings
While we are providing recommended settings, this information is based on current issues that users are experiencing.
DX12 vs DX11 - If you are experiencing issues on DX12, try using DX11. You can switch this by choosing the option when you launch the game from Steam, or adding "-force -dx11" to your Launch Options via the Steam properties menu for the game.
Disable Steam/Third Party Overlays
GeForce Experience, Steam, Discord, etc. all have in game overlays that can be disabled in order to increase performance. In the screenshot above you would need to untick the "Enable the Steam Overlay while in-game" option. Each application will have it's own instructions for turning off the in game overlay.

Verify Game Files
Sometimes doing this will fix any odd in game performance issues you are having. You can find this option via the same Properties menu as above.

Windows Settings
Windows Security - If you are experiencing stuttering issues with DX12, this should resolve that.

Open Window Security and click "Virus and Threat Protection"
Then click "Manage Settings" under Virus and Threat protection settings

Click "Add or Remove Exclusions"
Add both folders to the exclusion list
C:\Users\Username\Appdata\Local\Madness
C:\SteamLibrary\steamapps\common\OUTRIDERS
(Your drive letter may be different which is fine.)
In Game Settings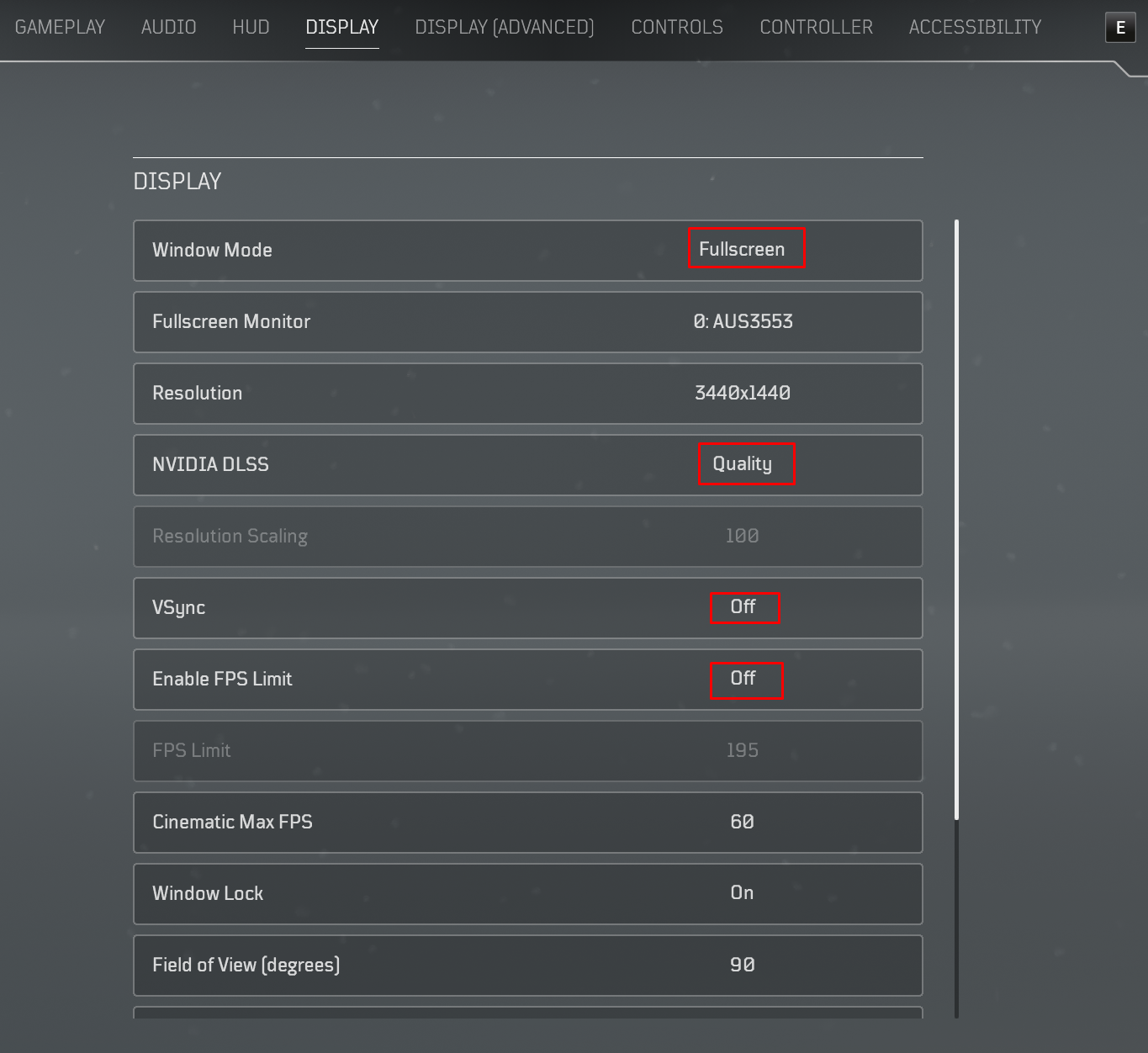 Optimizing your in game settings helps to ensure that your stream and game run smoothly. You may need to do some testing to find the right settings for your setup, but these are our guidelines.
Display Settings:

Window Mode - Full Screen

NVIDIA DLSS - Quality (This can be changed to suit your needs, but quality seems to provide the most benefit.)

Vsync - Off

Enable FPS Limit - Off (Normally capping your FPS is a good thing to do when streaming/gaming but currently having this on has a negative effect on performance.)

DX12 - While this is not in the in game menu (see above info) you should use DX12 if you can for an FPS gain. Use DX11 if you are experiencing issues.

Streamlabs OBS Settings
Administrator - Right click your Streamlabs OBS desktop icon and select "Run as Administrator". This is good to do regardless of the game as it allows you to take advantage of all OBS performance mechanics.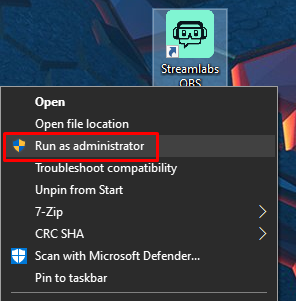 Performance Mode - Enable this by right clicking your preview screen and selecting Performance Mode. This will hide your preview to improve overall performance.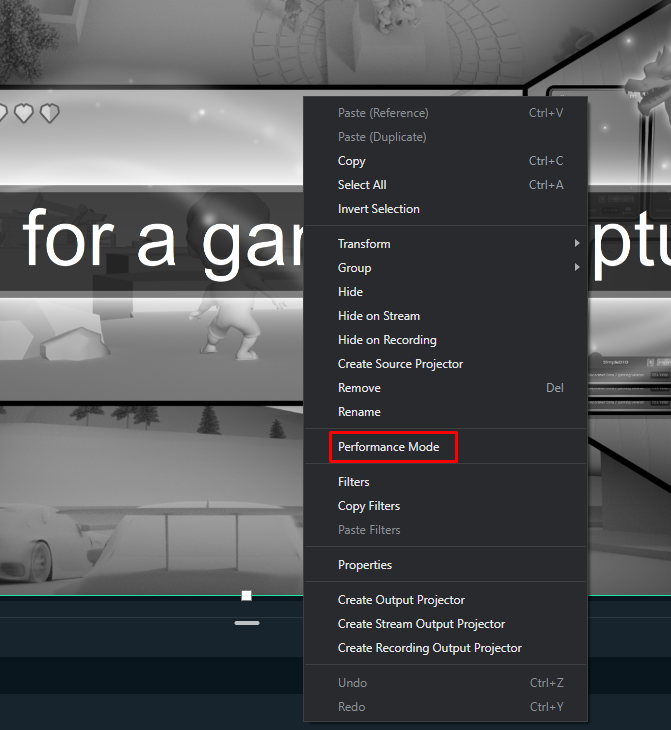 If you're still experiencing issues and need further support, drop by our Discord or submit a ticket.