Stream alerts for your charity donations help your viewers get excited about raising money together or a good cause. Since StreamlabsCharity.com is fully integrated with Streamlabs, setting up your charity donation alerts is incredibly easy.
Step 1: Publish your campaign (if you haven't already, see this guide for details)
Step 2: From your integrations settings on Streamlabs.com, click Manage Campaigns on the Streamlabs Charity row.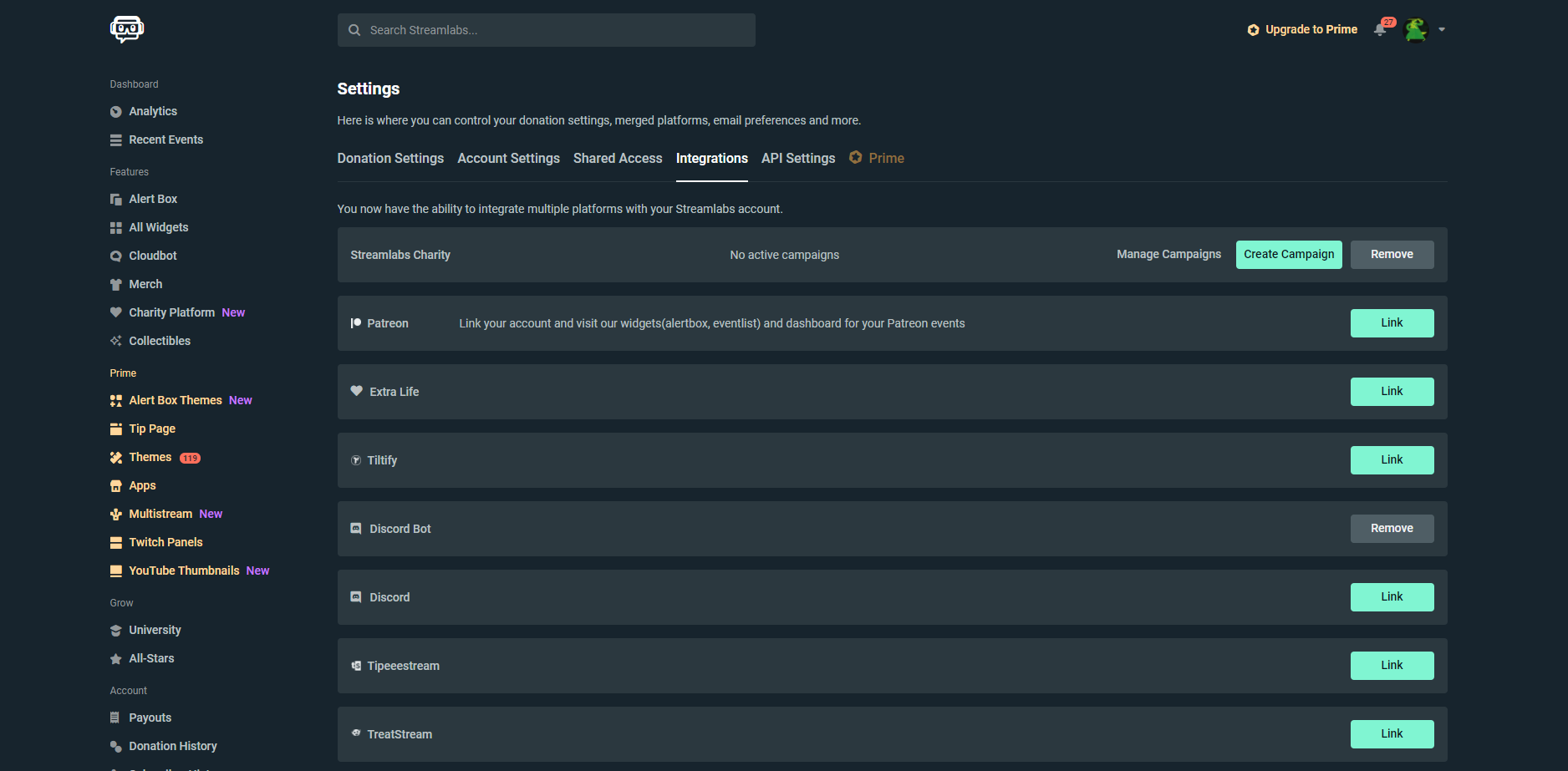 Select the campaign you're fundraising for from the dropdown, and click Save.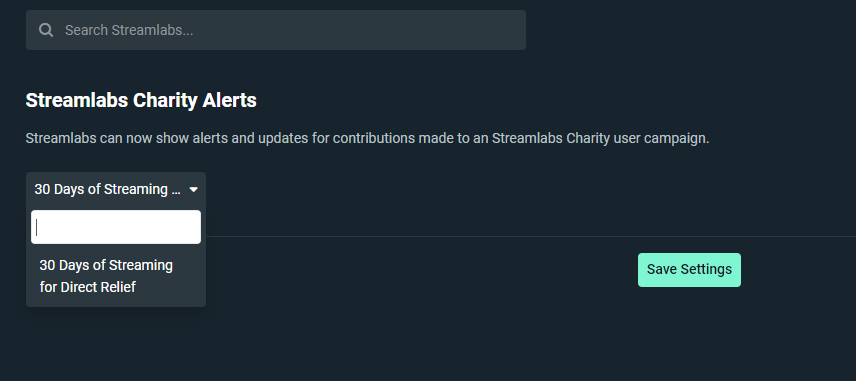 Your alerts are now linked!
Step 3: Set up your charity alerts from your Stream Alert Settings page.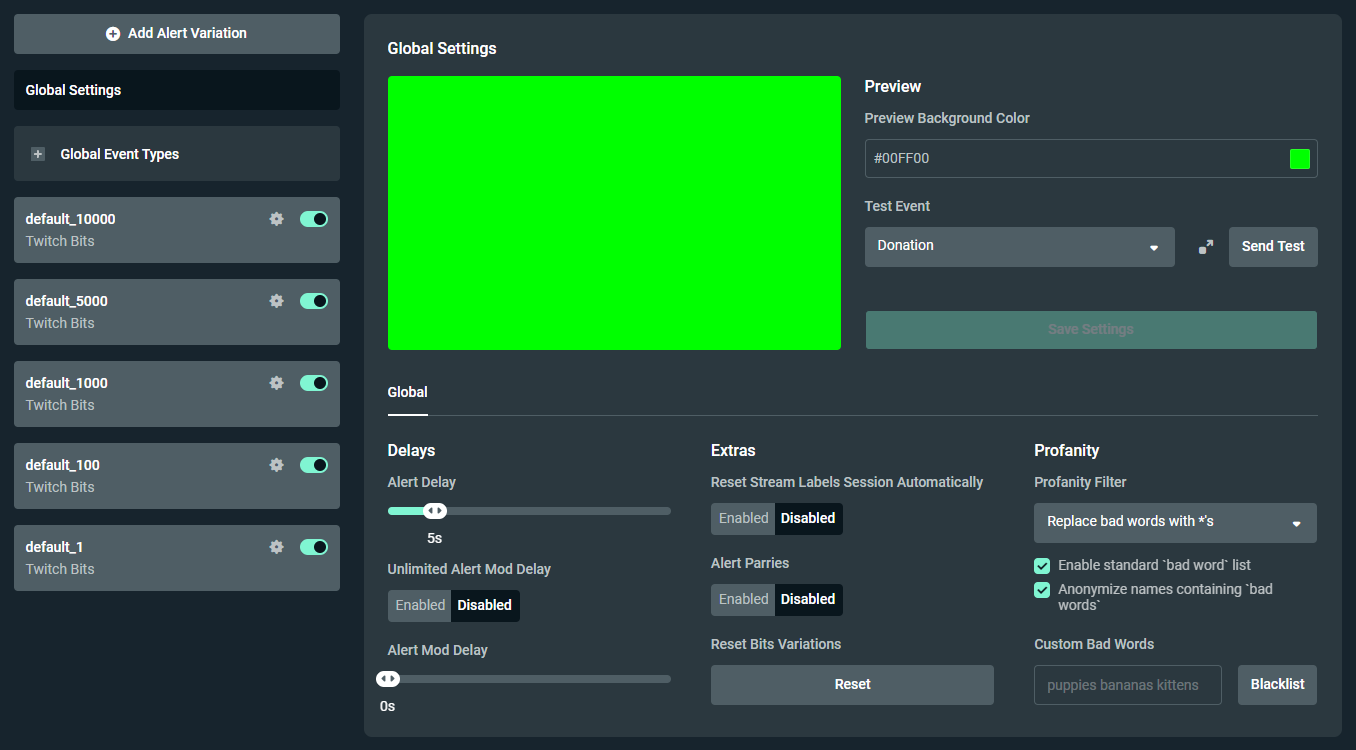 Expand the Global Event Types menu, then click on Streamlabs Charity Donation to revise your charity alerts, just like you would for your normal stream alerts.