To set up filters for words you would like to ban from your stream alerts follow the simple steps below.
1. Navigate to the "Donation Settings" section of your account in the left hand panel.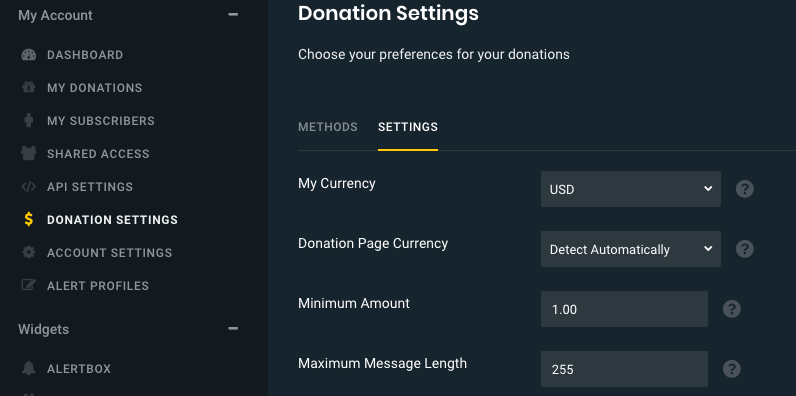 2. Locate the "Profanity Filter" near the bottom of the page and customize your filter settings. 
You can also input custom words that you would like censored on your stream.